DjTen Roma 2019
Domenica 24 novembre, nella suggestiva e unica cornice della città ...
STRAGENOVA: UNA CITTÀ IN CORSA
Domenica 17 Novembre, una giornata indimenticabile per vivere da protagonisti ...
DjTen Milano 2019
Domenica 13 ottobre si è svolta l'edizione milanese 2019 della ...
TALKS ON TOMORROW
Torna il format di Repubblica e H-FARM per presentare al ...
Il nuovo D
470 pagine di un giornale che cambia nel profondo, pur ...
La Guida de L'Espresso su " I Ristoranti e i Vini d'Italia" edizione 2020
In edicola e libreria dal 15 Ottobre la nuova edizione ...
La Stampa e i quotidiani GNN: L'alfabeto del futuro 2019-2020
La Stampa e i giornali del gruppo Gnn promuovono un ...
Huffpost - Metamorfosi "LE CONSEGUENZE DEL CAMBIAMENTO"
A Milano, l'11 Novembre, in Fondazione Feltrinelli, l'HUFFPOST, direttore Lucia ...
Nasce "Onlife: il futuro visto da vicino". A Milano la prima edizione dedicata alla società digitale
Repubblica e il network di giornali europei Lena lanciano un ...
La Stampa: new website
After seven years, the La Stampa website (www.lastampa.it) has a ...
GEDI AND ZIFF DAVIS ANNOUNCE MASHABLE ITALY
GEDI Digital, a division of GEDI Gruppo Editoriale, announced a ...
ManzoniPlus
Just over a week ago, at the Web Marketing Festival ...
Journalism, Carlo Verdelli wins the Ischia Award
The awards will be presented on 29 and 30 June ...
Repubblica delle Idee
Bologna, 7 - 9 June 2019 "There is another Italy" ...
The Nuova Repubblica on newsstands from May 14th
Not a restyling, but a change of pace. This will ...
The new TuttoLibri
Con La Stampa a 0,50 euro in più. Tuttolibri, il ...
A bit of history by A. Manzoni & C. S.p.A. through some photos
A. Manzoni & C. S.p.A. was founded in 1863 as ...
L'Espresso in Tournée
L'Espresso begins a journey in Italy to meet the public, ...
2019 election message list
The Electoral Price List is available for all Manzoni publications. ...
Nasce RMotore, il nuovo mensile di Repubblica per muoversi nel futuro
RMotore, il nuovo mensile gratuito di Repubblica, diretto da Valerio ...
A.Manzoni & C. Spa
is the exclusive advertising sales agency of Gedi Gruppo Editoriale SPA Media and of another qualified publishing group.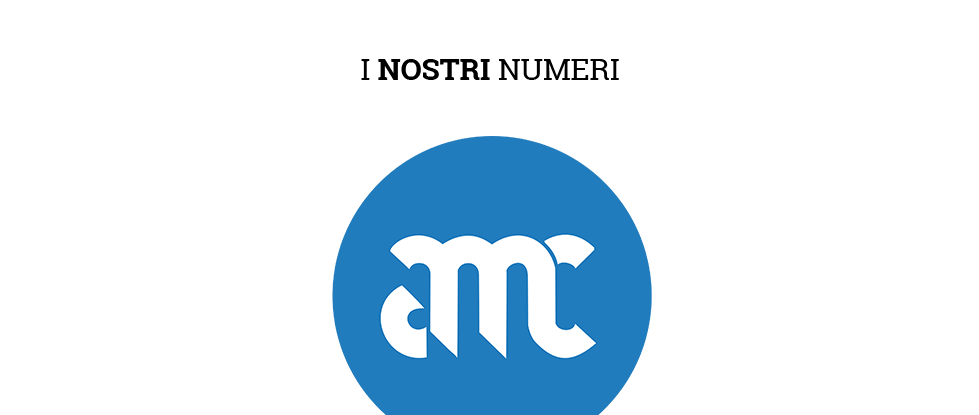 36 million
unique users per week (7 days)
42.000
Active clients in 2017
Reception mode communication request