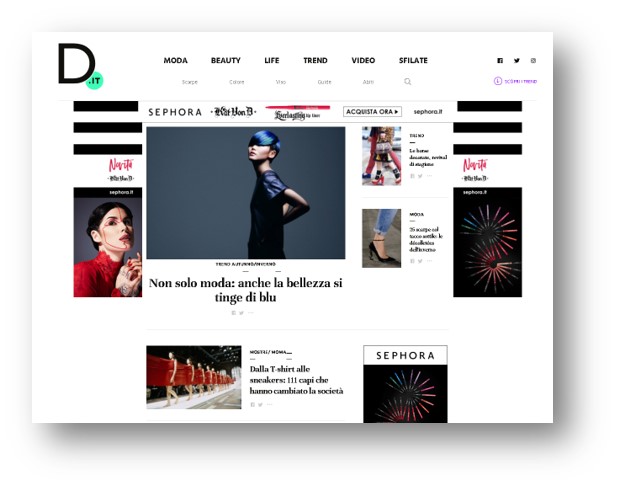 D.iten
Since October 16, 2017, the new D.IT turned into a Trend Detector, that is the female reporter of REPUBBLICA.IT about FASHION and BEAUTY.
The new D.it pays attention to trends that spread through social networks, sites and international blogs. With an influential and ironic tone, it analyzes new products and consumer habits.
A new narrative format about past and future trends.
The new D.it is responsive.
Users
860.000
Audiweb med sett febbraio 2019
Pages visited
1.771.000
Audiweb med sett febbraio 2019