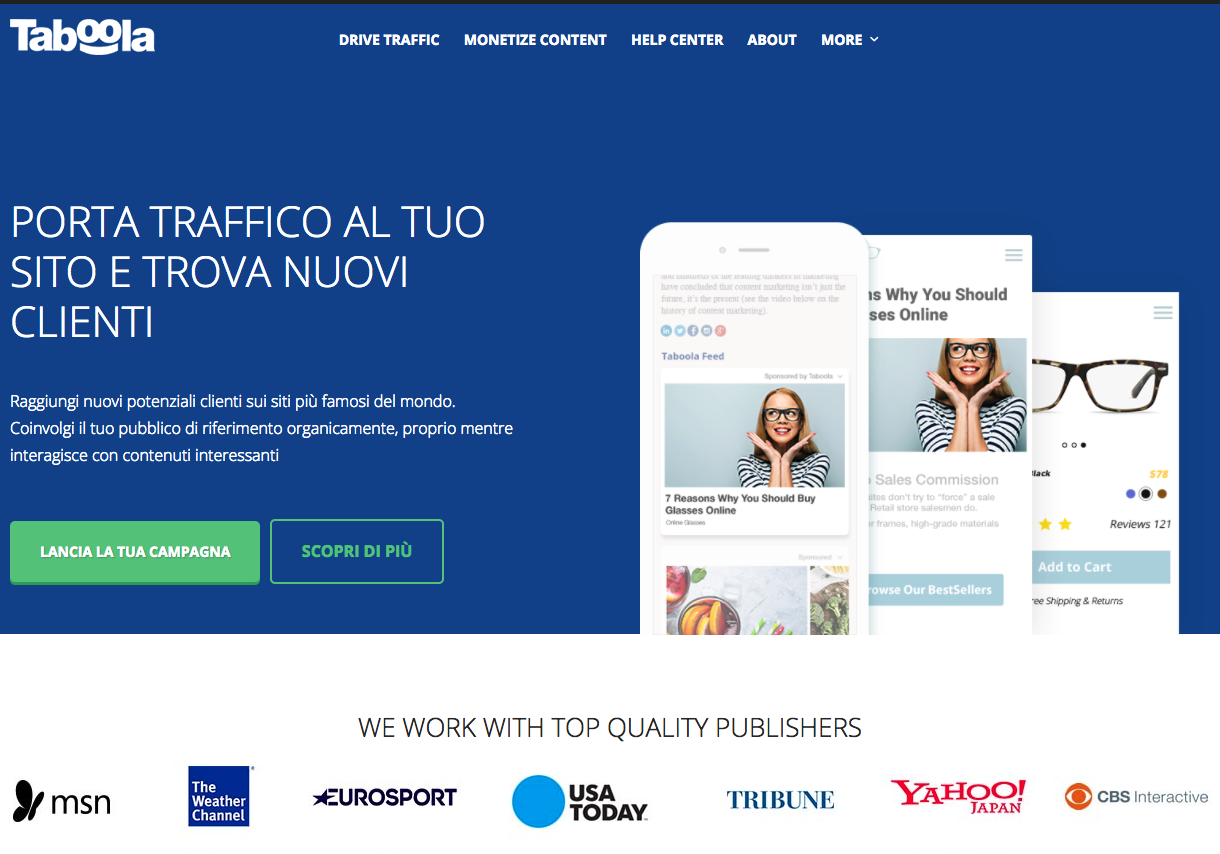 Taboola
Taboola is a world-leading platform for content recommendation. In Italy it boasts a network of about 6 billion page views per month and includes in addition to the GEDI Group sites (repubblica.it, lastampa.it, huffpost.it, ilsecoloxix.it, ...) also MSN, iLMeteo, Hearst, Al Feminine, Casa.it, Caffeina Magazine and over 100 verticals.
The large number of pages viewed, together with the presence of very vertical publishers, allows Taboola to be able to leverage on quality content capable of intercepting new users looking for stories, articles and in-depth news on any topic of interest: from current events in sport, from lifestyle to the financial world, to travel.
The platform presents continuous new technological integrations: from geolocation (country, city, zip code) to keyword targeting; from retargeting to profiling by socio-demo parameters and interests; up to the possibility of providing advertising campaigns for Italian customers worldwide.
The formats of Taboola, Taboola Feed, Video Taboola and Infeed, meet the specific needs of customers whether they are brand awareness or performance, to achieve results in line with customer expectations. Thus, Taboola is suitable both for use in terms of content discovery and performance ...