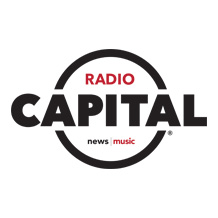 Radio Capital
Today's news, the usual music. Radio Capital , the difference is felt.
Radio Capital has always been an authoritative information radio.
As for information, even for music, quality is undisputed!
News and music: this are the cornerstones of an elegant radio whit an attentive, educated and aware audience (as many as 65% of the listeners have a hight or medium-high educational qualification)
Artistic director: Danny Stucchi
Journalistic Director: Massimo Giannini
Formati Radio
SPOT
Advertisement with a timing different duration (approximately between 5" and 60"), inserted into the broadcasting commercials.
ULTRAPROMOTION (UP)
The speakers read the advertisement during their own broadcast. The subjects always sound close to the style and tone of the station, as they are a result of a full collaboration between the radio and the client. Positioning is not in the advertising cluster dedicated to the scheduled commercials.
RADIOPROMOTION (RP)
Advertisement recorded by the voices of the radio, outstanding with that unique sound design of the station. Positioning is not in the advertisement cluster dedicated to the scheduled commercials.
Quarto d'ora medio
142.000
2019 Anno (TER)
Giorno medio
1.598.000
2019 Anno (TER)
Settimana
6.426.000
2019 Anno (TER)