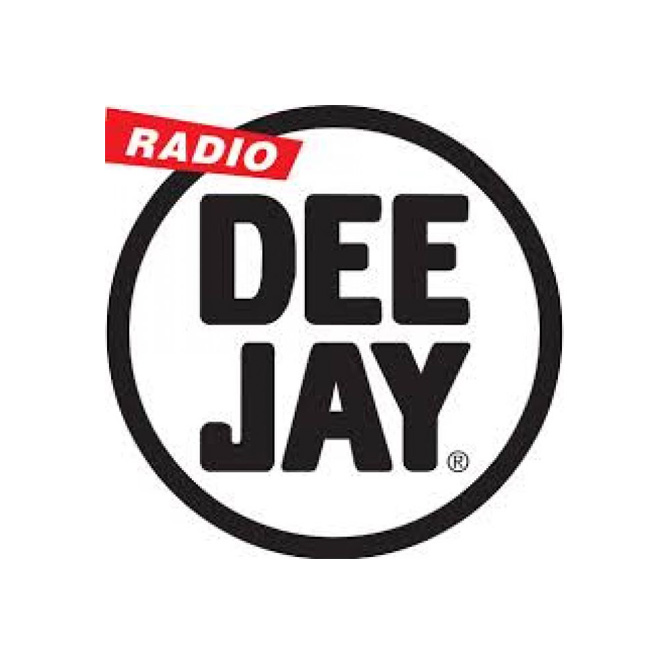 Radio Deejay
The ones who listen to Radio Deejay define it as a different and unique radio.
It's the young, modern and trendy radio, made for those who want to have fun and be update about music trends.
It's a lifestyle expression, that's why its bond with the listeners is so strong and the listeners themselves are so careful and engaged.
It is in a continuous evolution because it can understand the new trends and spread them, keeping its strong identity unchanged. That's why its listeners are always so faithful despite the years.
AN EXPERIENCED AND SUCCESSFUL FORMAT
Popular deejays that young people love:
not simply deejays, but true adaptable and multimedia presenters able to engage directly the listeners.
Exclusive programs:
A show schedule structured in programs that talk to different targets, focus on specific topics and bring out the pecularities of the different presenters.
Music hits:
Radio Deejay launches almost all the new hits and its playlist is played by many other stations. The core of the show schedule is music, which contributes in defining the mood of the radio.
INTERACTIVE AND MULTIMEDIA USE
In STREAMING (on deejay.it and mobile) and by PODCAST.
Direttore Linus
https://www.deejay.it/

Formati Radio
SPOT
Advertisement with a timing different duration (approximately between 5" and 60"), inserted into the broadcasting commercials.
ULTRAPROMOTION (UP)
The speakers read the advertisement during their own broadcast. The subjects always sound close to the style and tone of the station, as they are a result of a full collaboration between the radio and the client. Positioning is not in the advertising cluster dedicated to the scheduled commercials.
RADIOPROMOTION (RP)
Advertisement recorded by the voices of the radio, outstanding with that unique sound design of the station. Positioning is not in the advertisement cluster dedicated to the scheduled commercials.
Quarto d'ora medio
462.000
2° sem. 2020 (TER)
Giorno medio
5.001.000
2° sem. 2020 (TER)
Settimana
13.867.000
2° sem. 2020 (TER)