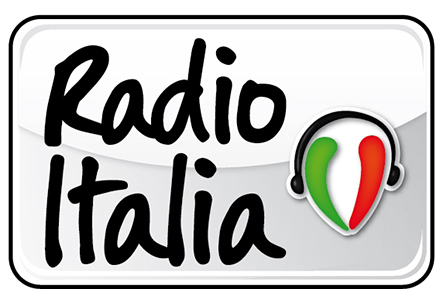 Radio Italia
It was broadcast in Italy in 1982 when it was the first italian radio playing italian music only. It became over the years a benchmark for italian music promotion and support.
The most important celebrities of show and music italian business come as guests to Radio Italia studios, talking about them: records, music tours, books, movies, iniatives...
It is present on the territory with both sport and music events. Official partner of the greatest italian music tours and present at Sanremo Festival. It produces Radio Italia Live concert. It's also official partner of Italian National Soccer Team, of Inter team and NBA Italia.
Formati Radio
SPOT
Advertisement with a timing different duration (approximately between 5" and 60"), inserted into the broadcasting commercials.
ULTRAPROMOTION (UP)
The speakers read the advertisement during their own broadcast. The subjects always sound close to the style and tone of the station, as they are a result of a full collaboration between the radio and the client. Positioning is not in the advertising cluster dedicated to the scheduled commercials.
RADIOPROMOTION (RP)
Advertisement recorded by the voices of the radio, outstanding with that unique sound design of the station. Positioning is not in the advertisement cluster dedicated to the scheduled commercials.
Quarto d'ora medio
413.800
AQH 06:00-24:00 TER 2018, TGT +14
Giorno medio
5.217.000
TER 2018, TGT +14
Settimana
16.541.000
TER 2018, TGT +14