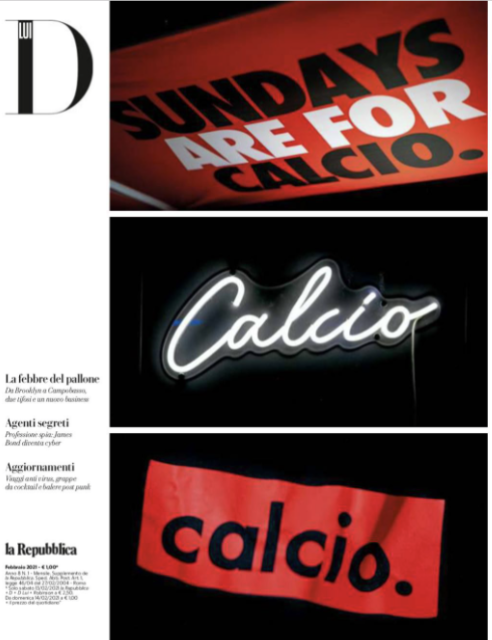 DLui
DLui is the extension brand of D dedicated to the male world.
An original edition with a strong graphics and intelligent and lively content.
A mix of topics to get a curious man satisfied.
Easy but interesting news, tips for a modern lifestyle.
Columns about health, sport, sex, economics, fashion, beauty, travel, going out. A unique photograph style, a great attention to image and to the aesthetic and journalistic quality, according to DNA of D.
The magazine addresses to italian man whith many interests. Conversely to the other male magazines dedicated to specific topics, DLui is about man as a target, not only as a specific passion.
DLui lasts at the newsstand for a straight month after its publication date.
Head Editor Valeria Palermi
Periodicity 6 numeri all'anno
Issues price €2