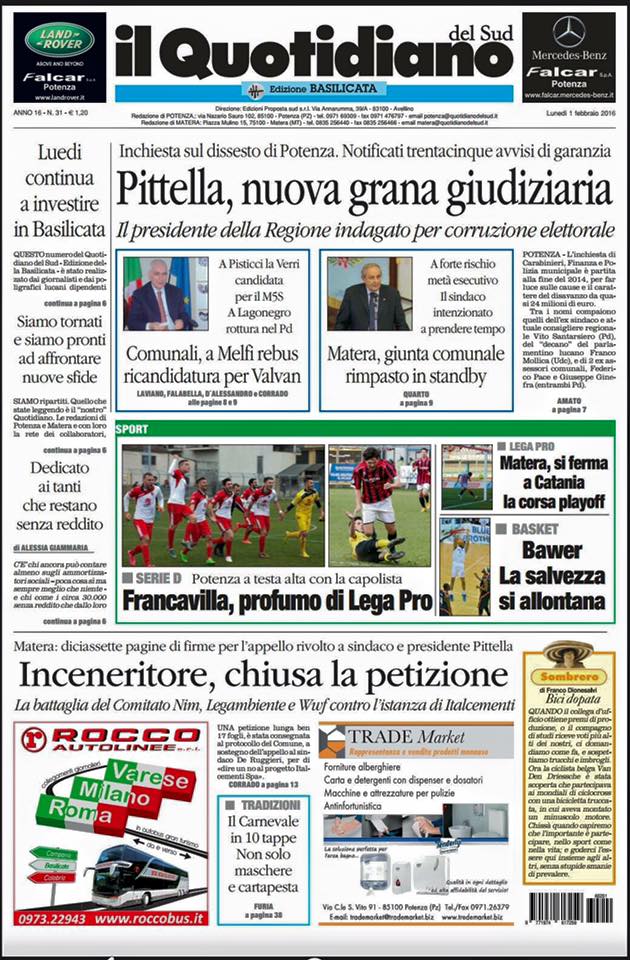 Il Quotidiano del Sud
Quotidiano del Sud was born from the publishing plan that Quotidiano della Calabria and Quotidiano della Basilicata have shared and realized with Corriere dell'Irpinia, the newspaper of Avellino district, in order to produce a newspaper for the information about the South.
Quotidiano del Sud connects each editorial identities, becoming the information source for many readers in the southern regions. It is articulated in 6 different local editions that share national and international news: each local edition has pages of news about its own district of interest.
Local editions in Calabria: ed. Reggio Calabria, ed. Cosenza, ed. Catanzaro-Lametia and Crotone, ed. Vibo Valentia; only one edition in Basilicata; in Campania the Irpinia edition (Avellino district). News about the region Calabria takes place on the local pages, which are common for all the four editions in the region.
Head Editor Rocco Valenti
Issues price €1,20