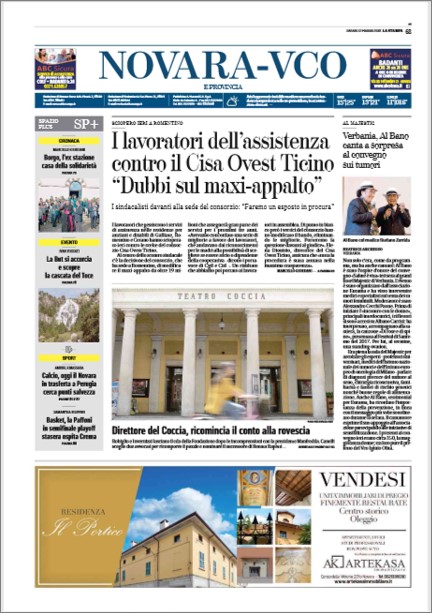 La Stampa Novara e Verbania
The local editions of La Stampa are a main part of its strenght. With 16 pages on Monday and 24 pages from Tuesday to Sunday, the local editions are the authoritative voice of north-west Italy.
The 10 local editions are about territory current news and facts, paying particular attention to governance and institution in the area and region. The relationship with readers and territory is evident in the attention to the neighbourhood life information about events, entertainment, exhibitions, meeting and debates. In 2017, celebrating its 150 anniversary, La Stampa analyzed the north-west of Italy, which it is part of, trying to understand the perspectives of this population in the future. That's what La stampa is all about: writing about what's happening next to you or to the other side of the world, in order to help readers understand consequences and be more conscious citizens, ready for challenges we're expected to face.
Mario Deaglio and Centro Luigi Einaudi have realized "Futuro del NordOvest", a sort of ceck up of nort-west Italy through each district. As a result we have a detailed picture of social and economic situation in the area. A data treasure that La stampa and Il Secolo XIX shared with its readers across the 15 layover. Some important local personalisties attended too.
The local editions keep the same editorial quality of the main newspaper, paying particular attention to graphics and look: by using infographic the reader may have different interpretation keys, fast and immediate or extensive and detailed.
La Stampa ed. Novara-Verbania is distributed in these two cities from Tuesday to Sunday.
Head Editor Massimo Giannini
Editor-in-chief Carlo Bologna
Issues price €1,50