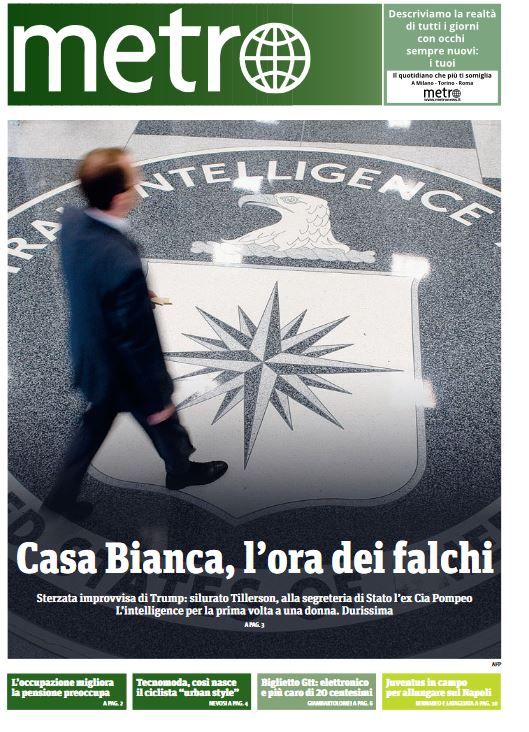 Metro Network
A brand new innovative idea. A newspaper easy to page and read, designed for a young urban target. A combination of impact creative format and integrated communication projects, make the newspaper so attractive for the main national and international advertisers. Today there are 25 million readers in 3 continents, 104 editions distributed across 200 big cities, 11 million copies printed in 17 different languages. In Italy since 2000, it is now the first national free press. About 800.000 readers choose Metro everyday.
Local editions in Milano, Torino and Rome.
Metro is distributed from Monday to Friday.
Head Editor Stefano Pacifici