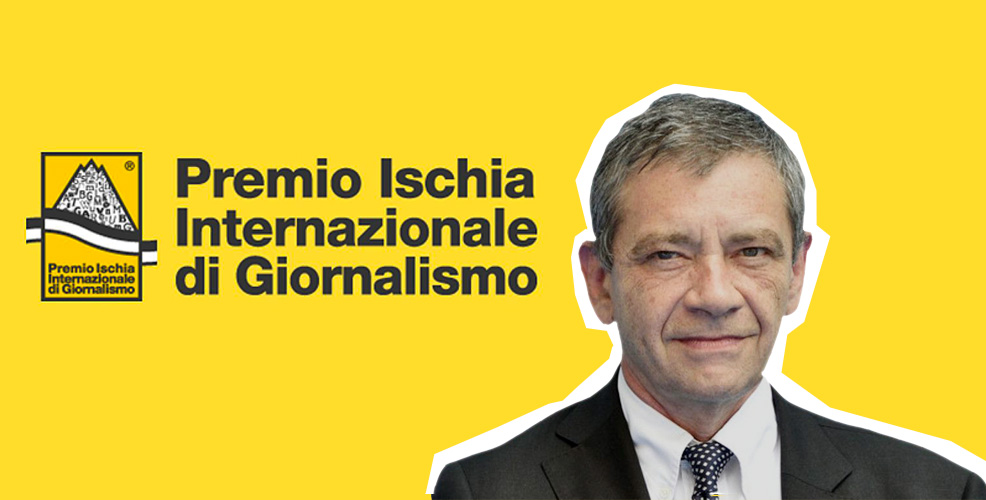 Journalism, Carlo Verdelli wins the Ischia Award
The awards will be presented on 29 and 30 June 2019
The winners of the 40th edition of the Ischia Prize are Carlo Verdelli, director of "Repubblica", journalist of the year, Fabio Tamburini, director of "Sole 24 ore" for the economy and Radio Radicale for social commitment.
Francesca Mannocchi, is the winner of the journalist - writer award, while Federico Buffa is awarded for her sporting stories broadcast on Sky. Special prizes were awarded to Francesco Piccinini, director of Fanpage, to Italo Cucci for his career, for regional information to Antonello Perillo, head of the TGR Campania.
It was decided by the jury, chaired by Clemente Mimun and composed of Andrea Abodi, Roberto Amodei, Fedele Confalonieri, Urbano Cairo, Gaspare Borsellino, Luigi Contu, Maurizio Costanzo, Giuseppe De Bellis, Enzo D'Errico, Carlo Gambalonga, Riccardo Luna, Diego Malcangi, Enrico Mentana, Giuseppe Marra, Giovanni Minoli, Federico Monga, Fabrizio Salini, Maarten van Aalderen and Carlo Verna. The awards ceremony for the 40th edition of the Ischia Prize will be held in Lacco Ameno on 29 and 30 June with the patronage of the Prime Minister's Office and the contribution of the Campania Region, the Chamber of Commerce of Naples and ACI - Automobile Club Italia, Institute for Sport Credit, Whirlpool EMEA, Data Press, of Save The Planet, British America Tobacco Italy, Menarini group spa, Rome Airports, Terna spa, Acea spa, IGB-Insurance Gold Brokers and Trenitalia , official event carrier.
Source: Repubblica