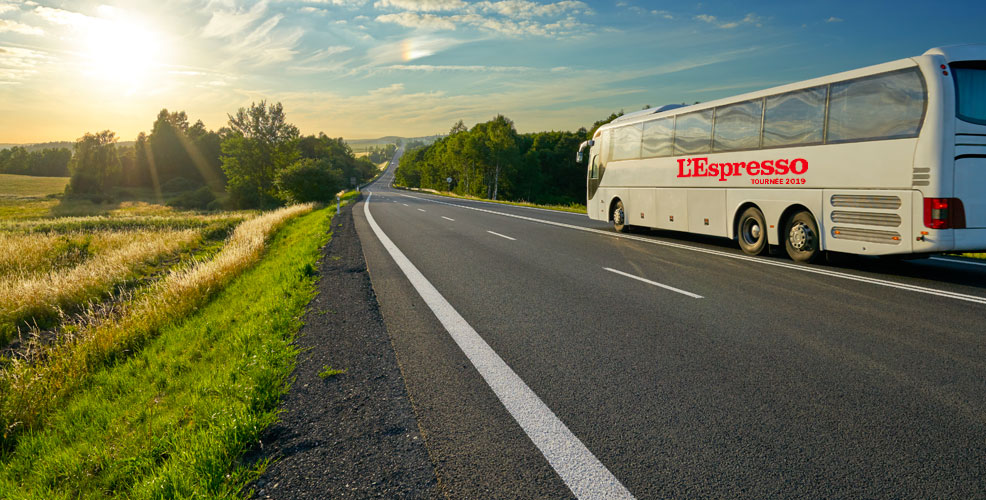 L'Espresso in Tournée
L'Espresso begins a journey in Italy to meet the public, readers and citizens, to testify to the desire to leave the borders and question oneself in an open and reflective way, looking for points of reference in this difficult phase of Italian life.
The Espresso in Tour will see its journalists and authoritative Italian and international guests from the world of politics, business, society and culture as protagonists.
The topics covered will be inspired by the widespread need for an identity to be rediscovered and rediscovered, by the need to give voice and representation to the best of Italy, Italy that does not surrender to the political culture of hatred and exclusion, an Italy civil, creative, modern and advanced, an Italy that detests walls of any kind.
The pilot stage of L'Espresso in Tour was held in Rome at the Teatro Argentina on 21 February 2019, with an evening of debates, interviews, speeches and readings that involved over 700 people present. Theme: Europe and Truth.
The tour still includes 5 stages, present in the main theaters of the country: Palermo, Milan, Matera, Parma and Naples.
Next stop: Palermo 15 April 2019
Place: Teatro Massimo
Theme: Reception